Welcome to the Irfan College Website.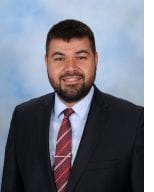 At Irfan College, our students enjoy the benefits of being located on a semi-rural property in the Southwest Sydney suburb of Cecil Park.
Students spend their breaks and Physical Education lessons on five acres of land that invoke a feeling of warmth and serenity.
Prophet Muhammad (peace be upon him) had a fascinating relationship with the natural environment. He would spend hours contemplating about his community, purpose, and the order of the cosmos and universe. We pray that the natural environment of our College has a similar binding effect upon our students.
Since our inception in 2013, Irfan College has built a strong and honorable reputation within the Muslim schooling sector. Our vision, mission, values, beliefs, moral purpose and dedicated staff have allowed us to establish a positive culture for our students and College. We have taken it upon ourselves to:
'Raise thinkers and leaders who have confidence in their Australian-Muslim identity, with a deeply rooted motivation to actively do good in the world'.
We have developed a number of strategies and interventions to bring our vision statement to life:
Holistic Education
Irfan College values holistic education. We believe that every human being has been created with a unique mold that deserves individual attention.
Every student at our College is seen as a bearer of distinct talent, hence it is our duty as educators to recognise the strengths of our students and bring the best out of them. In order to achieve this goal, we have allocated a Learning and Support Coordinator and established a learning and support department in both primary and secondary.
We would also like to inform you of the advantages of attending a single stream school with only a few hundred students. Every student of our College is treated in a dignified and deserving way rather than a mere academic result or figure. I, myself, take pride in the fact that I am aware of the names of all our students and their family members.
Infusion of Islamic Worldview
An important initiative we are currently developing at our College is the infusion of Islamic Worldview to the Australian Curriculum. Raising students who have confidence in their Australian-Muslim identity can only transpire through a well-rounded education.
Islamic Studies has traditionally been taught as a separate subject in Australian Muslim schools. At Irfan College, we intend to continue teaching Islamic Studies as a separate subject but also infuse the Islamic worldview into the mainstream curriculum through our own authentic theme based model.
Community
Irfan College celebrates the notion of community. We believe that active and aware members of society emerge from grassroots movements. Irfan College works closely with community and non-for-profit organisations on a number of levels to ensure our students are exposed to civic work from a young age. Exposure to this kind of work develops a sense of responsibility and altruism within our students.
With that said, I look forward to meeting your child and would like to thank you for entrusting us with the education of your child.
Ali Arabaci
Principal